1st Community Federal Credit Union has the experts you need when Financing or Refinancing your Conventional, FHA or VA Mortgage.
NMLS (National Mortgage Licensing System) #403173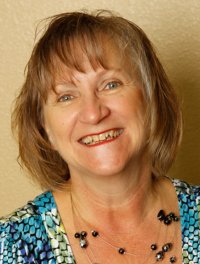 The process of buying a home can seem like an obstacle course. 1st Community Federal Credit Union offers you the tools and services to help you navigate the entire process. Whether you prefer an online application or are more comfortable with the Individual assistance of a mortgage professional, we have what you are looking for. Click Apply Now to start or call our Mortgage Loan Officer!

Are you looking to refinance your existing mortgage for a lower interest rate or to access the equity in your home? Now is the right time as rates are still near historic lows. Apply Now or call our Mortgage Loan Officer to discuss the options that are best suited to your individual needs!

To review some Frequently Asked Questions and Helpful Tips click Learn More.
Bonnie Born
Mortgage Loan Officer
(NMLS #466375)
bborn@1cfcu.org
325/224-3643
325/653-1465 ext. 3643
800/749-1465 ext. 3643
Mortgage Loans
Financing (80% / 20%) eliminates the premium for Private Mortgage Insurance
Up to .50% Origination fee
Pre-approval letter saves you time when shopping for your new home
Conventional
Adjustable Rate Loans
Balloon Payment Loans
Also available:
Home Equity loans are also available
Home Equity Line of Credit
Interim Construction Loans
Home Improvement Loans
Rates and Terms based upon approved credit. All Rates and Terms are subject to change without notice. We are an Equal Credit Opportunity Lender.